PRAY FOR THE PEACE OF JERUSALEM
September 17 Wednesday
The day was given to finding the newly located Succat Hallel, the 24/7 prayer house. The former location was on the western rim of the Hinnom Valley, overlooking a beautifully green and tranquil valley.
It was not always so. The valley was known as "Gehenna", synonymous with the gates of hell or "Topheth" meaning inferno, a place of torment. The valley runs along the southern side of Mt.Zion within proximity of the first Temple. Here is where the people of Judah sometimes offered their children to the fire god Molech. In later times it was a place of further horror as Judas, after his betrayal of his friend and leader Jesus, took his own life, adding yet another name to the valley, the Field of Blood.
Succat Hallel has overlooked this very location for many years. Intercessors from all over the world have come to witness a change to the valley. It now is a place of joy where families walk and talk. Visually and spiritually the valley has been redeemed!
Very recently those with oversight of the prayer house sensed GOD directing them further down the valley towards the eastern end with a direct view of the Dome of the Rock, looking along the Kidron Valley. Many, many prayers are being targeted in that direction.
Rick and I had some difficulty in finding the new location. At just the right time and place GOD appointed an angel, a young woman, to ask if she could be of help. She was able to take us to the front door of Succat Hallel because she was already very familiar with it! She was one of the many who come to intercede for the peace of Jerusalem.
As I sat in quiet meditation, I was made aware of the thousands upon thousands of voices who have called upon the GOD of Abraham, Isaac and Jacob on behalf of the Jewish people, the Church and the events in our troubled world. I was assured that one day GOD will, in His appointed time, pour out the prayers upon appointed people and places. Because I am part of an army of watchmen who have taken their place on the wall, I am encouraged to persevere. Because prayer influences and yes, changes things, I will continue.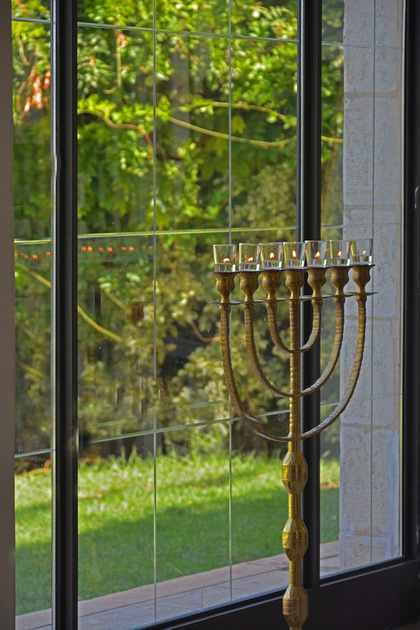 For Zion's sake will I not hold my peace, and for Jerusalem's sake I will no rest, until the righteousness thereof go forth as brightness, and the salvation thereof as aa lamp that burneth. Isaiah 62:1